That little kitten bastard just clawed me under my toenail. And I would yell at him but oh goddddd he is so cute!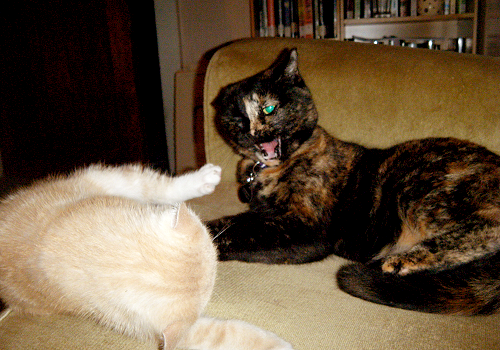 Ariadne is FIERCE



Helios says "YOU ARE INTERRUPTING!"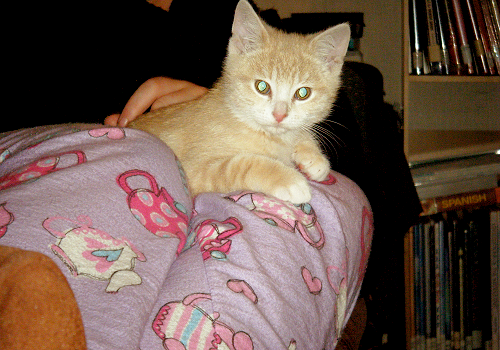 Helios on Alison's lap!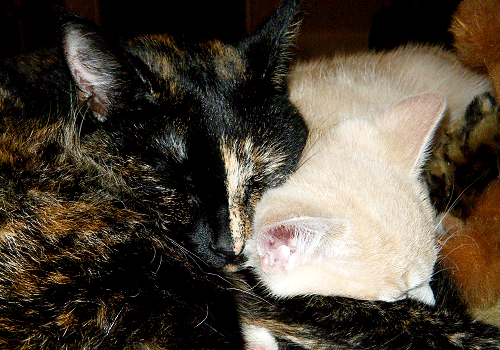 THEY ARE IN LOVE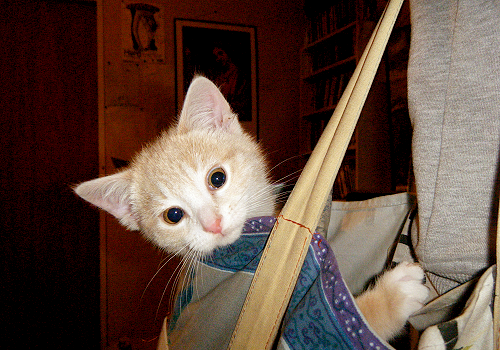 Ness trying to STEAL HIM omfg.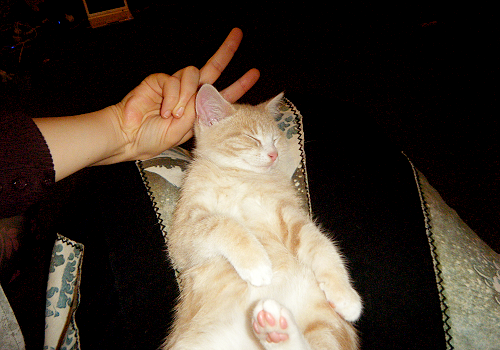 His Alison giving him bunny ears. The love. I feel it.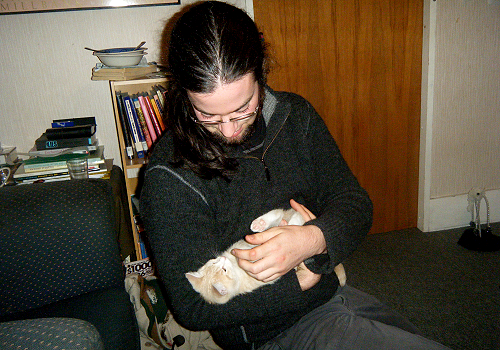 Helios meets Peter!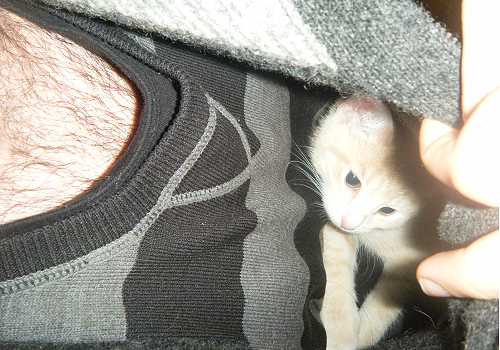 Helios meets inside Peter's shirt!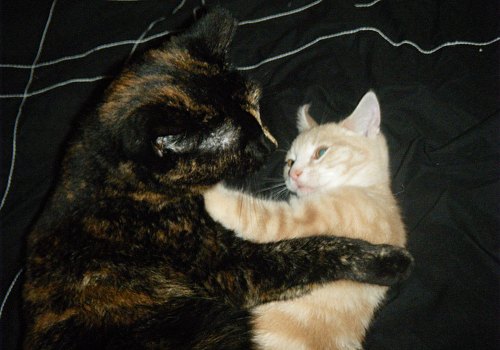 They're in love, okay!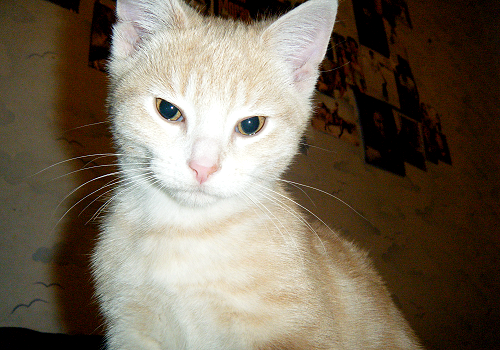 Smug bastard!